SRJC Touring Dance Company Fall 2023 Performance Season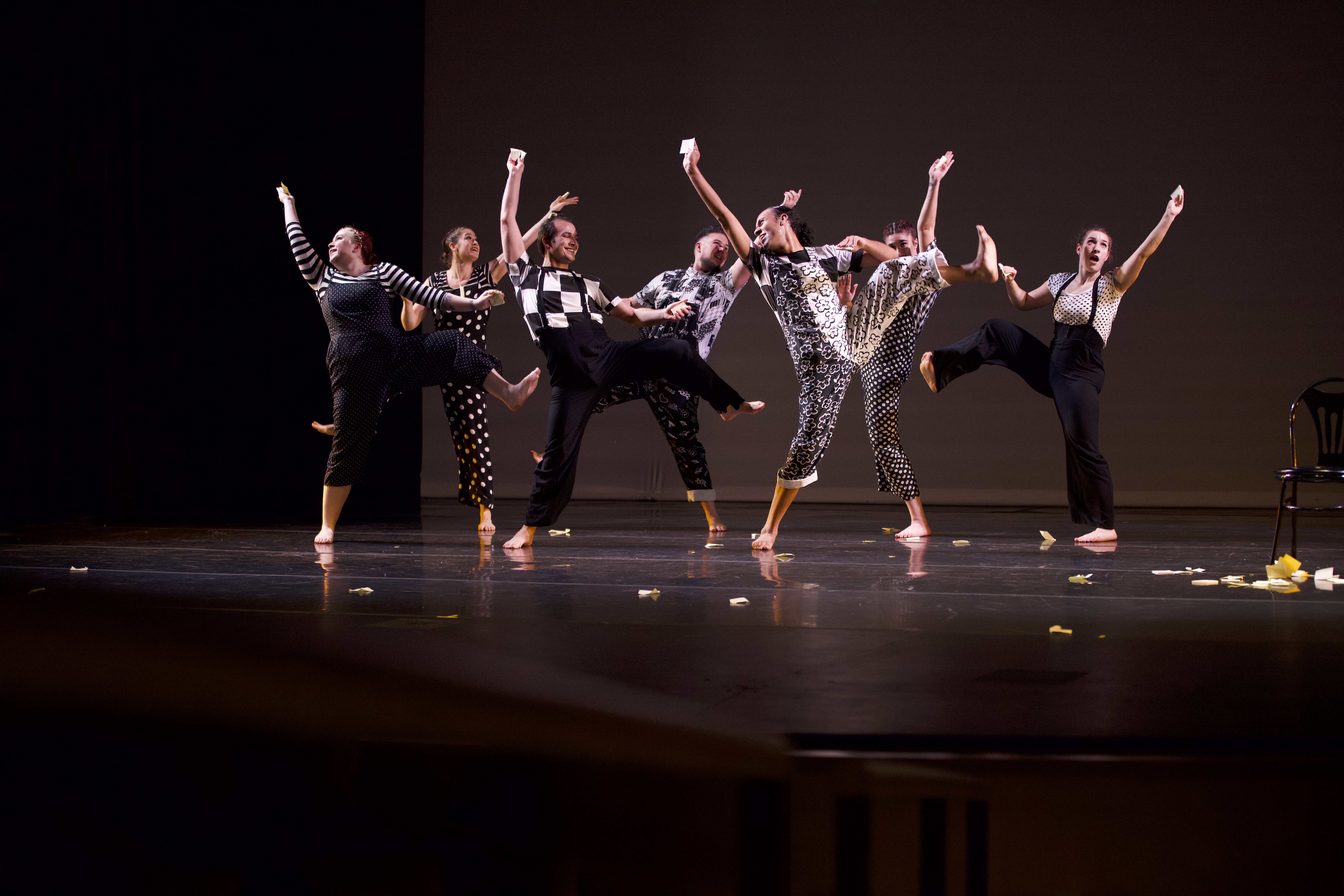 DANCE 29 Touring Dance Company (TDC) Fall 2023  
CALLING ALL DANCERS!!!!  
Looking for dancers familiar with Ballet, Hip Hop, Jazz, Modern, Cultural dance forms, and Contemporary genres, Acrobats, Martial artists, and performers of all ages with a love of artistic collaboration, community and dance.   
Students interested in choreographing are encouraged to sign up for Dance 3.1/Choreography in the Fall 
Rehearsals for Dance 29 -MW between 1:30-5:00 and possible Fridays depending on cast. Rehearsals begin September 6th 
Flexible Rehearsal Schedule: Students do not have to be available for all rehearsals days and times.  
---
DANCE 29/TDC AUDITIONS Two options to accommodate our students' schedules (you do not need to attend both auditions). 
1) Monday August 28th 1:30-3:00pm
2) Wednesday August 30th 3:30-5:00pm
Rehearsals begin Wednesday September 6th 
Company members receive 2 units for the semester, tour and perform throughout the SF Bay Area and Sonoma County, and will be featured at the SRJC Community Dance Festival December 15th and 16th. Dance Company members will have the opportunity to attend and perform at the American College Dance Festival March 2024.
Casting is based on student availability, experience and level.
All dancers and choreographers must be available for tech week and performances December 12-16, 2023
SRJC DANCE PROGRAM CASTING POLICY
Dancers of all races, ethnicities, gender identities, ages, shapes and sizes will be considered for all pieces. SRJC Auditions are open to the entire community, including high school students. 
---
DANCE PRODUCTION & TDC INFO:
The Dance Production class (DANCE 27), Choreography for Performance (DANCE 28), Dance Repertory (Dance 72), and Touring Dance Company (DANCE 29) provide unique and valuable performance experiences for SRJC dance students.

Through Dance Production, Dance Repertory and Choreography for Performance students have the opportunity to perform in their fellow students' dance pieces, faculty pieces and guest artist's work for the annual spring dance concert held in the Burbank Auditorium. This dance production features dances in a variety of styles such as Dunham, Afro-Brazilian, Latin, Hip Hop, Ballet, Modern, Contemporary, and Jazz. As the artistic and technical level of the performance has continued to rise, the spring dance concert has become an anticipated event not only for the college, but for the community as well.

The Touring Dance Company (TDC) auditions and tours in the fall semester, and gives students the unique opportunity to experience what it's like to be a dancer in a pre-professional company. The faculty and students collaboratively create pieces designed to both entertain and educate the audience about the art of dance. TDC rehearses during the first part of the semester and tours local high school dance programs, performs in dance festivals and local artistic venues presenting the show for all ages, offers students a rich learning experience as performing artists. The dancers and faculty share an exceptional camaraderie through the ensemble experience.

TDC BIO:
With Directors Casandra Hillman and Tanya Tolmasoff at helm, SRJC's Touring Dance Company (TDC) creates a new tradition of dance performance by incorporating music, organic movement and spoken word to promote a deep connection to the spirituality of dance and our dance community. Through the integration of modern, jazz and cultural dance genres SRJC's most artistically and technically advanced dancers create a sacred space to explore the essence of the light and dark of the human experience and foster dance's natural storytelling elements.
All of these classes are by audition at the beginning of the semester.