Guest Artists Fall 2023- All classes are contemporary/modern based with elements of improvisation
November 27th  Lorelei Bayne Sacramento State Dance Program  12-1:30 SRJC Campus Analy Village 640 
Class Information:  Viewpoints is a technique of composition that provides a vocabulary for thinking about and acting upon movement and gesture. Originally developed in the 1970's by choreographer Mary Overlie as a method of movement improvisation, The Viewpoints theory was adapted for stage acting by directors Anne Bogart and Tina Landau. Bogart and Overlie were on the faculty of Experimental Theatre Wing at NYU in the late 1970's and early 1980's during which time Bogart was influenced by Overlie's innovations. Overlie's Six Viewpoints (space, story, time, emotion, movement, and shape) are considered to be a logical way to examine, analyze and create dances, while Bogart's Viewpoints are considered practical in creating staging with actors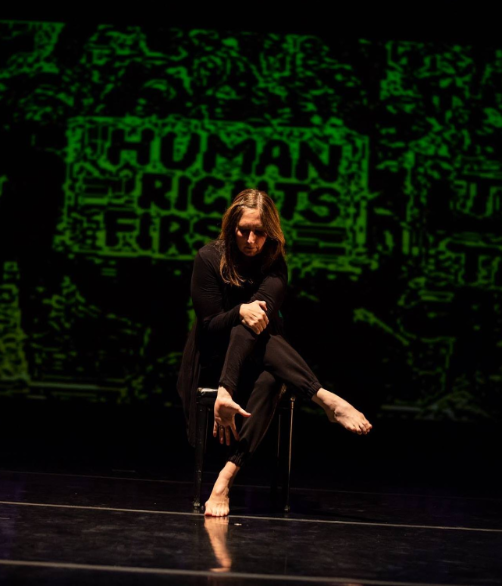 Lorelei E. Bayne (she, her, hers) is celebrating 30 years of creating original works through https://loreleibayneprojects.org/ and is a choreographer, performer, producer, artist/educator, and live arts advocate. Her primary area of research and inquiry are the intersections of composition, collaboration, and equity. She explores and creates dance-driven, new performance forms that seek to examine our humanity, touch audiences, expand social consciousness, and uplift empathy through the creation of art. Her works have been presented throughout New York City and nationally. Lorelei's broad experience in the dance field includes work as a Teaching Artist in the Tampa and New York City public school system, and serving on faculty at JMU, WCSU, USF/Tampa, and Guest Residencies and Workshops at Korean National University of the Arts in Seoul, and many others. She taught and performed on the East Coast with Philadelphia-based, Melanie Stewart Dance Theatre and Karen Bamonte Danceworks/Amphora, and during her 14 years of professional work based in New York City, she performed with Elizabeth Streb, Clarinda MacLow/cml performance group, FREEFALL/NYC, and many independent dance makers. Lorelei has had the pleasure of performing in the works of 20th century dance notables Jose Limon, Mark Morris, Ann Reinking, May O'Donnell, and Mark Dendy. She received an MFA in Dance from NYU,'s, Tisch School of the Arts. Her original dance theatre works have been performed in the Mid-Atlantic American College Dance Association (ACDA) by the University of Vermont and have been selected for the Southwest and West ACDA Gala's for Sacramento State in 2007 and in 2013. She served on the National ACDA Board of Directors for six years. Lorelei is the founder/producer of the annual Sacramento Dance Sampler, HATCH/Dance Works in Progress and with Diego Campos-Martinez, the SacChoreoLab. Since 2005, Lorelei has been a professor at CSU Sacramento and has served as the Chairperson of the Department of Theatre and Dance (2018-2021), as well as Vice Chairperson (2013-2018), and as the Dance Coordinator (2006-2013). She is the recipient of many grants and awards, including the 2014 Outstanding Teaching Award and the 2023 Outstanding Community Service Collaborative Award through the College of Arts and Letters at Sacramento State.
November 22nd   "Z"  (Zahava Griss) PRESENCE, CONSENT, AND CONNECTION ON THE DANCE FLOOR, 12-1:30 SRJC Campus Analy Village 640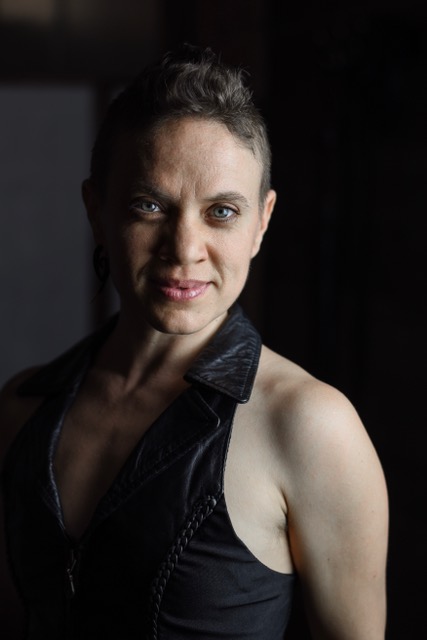 Presence, Consent, and Connection on the Dance Floor:  Dancing is one of the most enlivening ways we can connect with each other. This class will support you to notice when you   "leave" and how to come back to presence. Learn to listen internally and not override the wisdom of your body. You will learn 3 specific energy practices to better track and communicate   your desires and limits for connection. That may be artistic connection, spiritual connection, sensual or romantic connection. The way we dance with each other is often a mirror for how   we relate to each other in life. Come explore presence, energy, consent and connection.
 BIO: Z (aka Zahava Griss, pronouns: they/them) is the founder of Embody More Love, a spiritual kinky dance community for personal and cultural liberation. 
 Z has been dancing since 1982, training in ballet, modern, West African, Middle Eastern, Sufi dancemeditation, burlesque and contact improv. Z has had the honor of dancing with many   legendary choreographers including the Joffrey Ballet, Katherine Dunham, Urban Bush Women, Tania Isaac, Wanjiru Kamuyu, and Mana Hashimoto. Z trained at the Juilliard School,   Tisch School of the Arts, North Carolina School of the Arts, the Alvin Ailey School, the Princeton Ballet, Sarah Lawrence College, the Liz Lerman Dance Exchange, Oh!ni Sowa (Ghana),   and Marie Basse Wiles (Senegal.) Z learned how differently cultures define what dance is, as well as community, sexuality, soul, and our relationship with the Earth.
 Z is certified in Yoga for Birth, Esalen Massage, Deep Bodywork, Urban Tantra, Pilates, Health Coaching, and Femme. Z is a coach and trainer with the Academy for Coaching   Excellence. Z has been an organizer and core teacher for the international festival Touch&Play, 2016 to 2019, as well as a touring performance artist and author. Powerful influences   include Sobonfu Some's Grief Rituals, Sufi whirling, and Sexual Shamanism with Sun Dancer, Kenneth Ray Stubbs. Z directed Spiritual Nourishment for Conscious Activism in   collaboration with Deepak Chopra and has been listening to, speaking in, and facilitating spaces to acknowledge and transform white privilege since 1999, including work with the   People's Institute for Survival and Beyond, Sarah Lawrence College, the Re-Evaluating Counseling community, the national White Privilege Conference, and co-organizing the White Privilege Symposium. Z co-founded White Folks Soul, By Any Dance Necessary, a dance company exploring the incompatibility of wholeness and the race construct for white people. Learn more at www.EmbodyMoreLove.com.
OCTOBER 16th- Kara Davis- UCSF and Dominican-  12-1:30 SRJC Campus Analy Village 640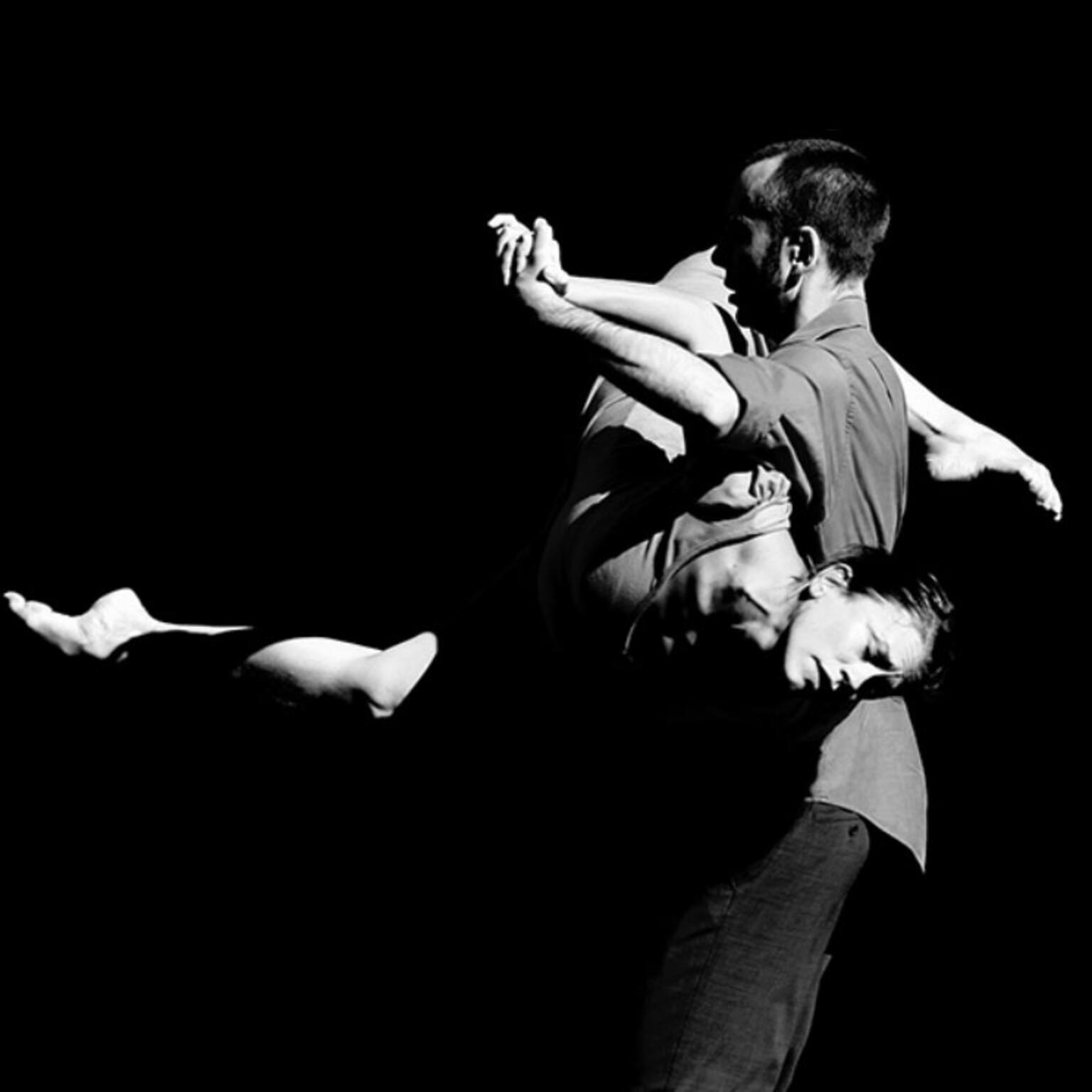 Professor of Dance at University of San Francisco, Mills College, and Alonzo King's Dominican BFA program. Kara Davis, co-artistic director of project agora, danced for Atlanta Ballet, Ohio Ballet, and Ballet Jörgen in Toronto, Ontario. She is a founding member of KUNST-STOFF and Janice Garrett & Dancers, both of which she danced with for ten years. She has performed choreography by Margaret Jenkins, Alex Ketley, Amy Raymond, Pearl Ubungen, Val Caniparoli (ACT), and Robert Moses. She has received multiple Isadora Duncan awards and nominations for her dancing and choreography.
Her work has been presented at the Bates Dance Festival, Edinburgh Fringe Festival, ACDA Nationals at the Kennedy Center, ODC Theater, YBCA, SF MOMA, and Headlands Center For The Arts. Her career in dance has allowed her to travel to over 20 countries and dance with people from all around the world. Davis has received financial support from the Kenneth Rainin Foundation, the Zellerbach Family Fund, and Theater Bay Area's CA$H grant. She's taught and choreographed at LINES Dominican University and Training Program since 2005. She earned her MFA from Hollins University in 2013. 
OCTOBER 18th- Kristen Daley- Sonoma State 12-1:30 SRJC Campus Analy Village 640 
MFA, University of Washington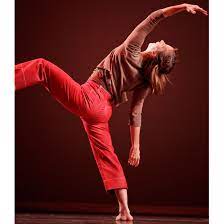 BFA, Ohio University
Kristen Daley is currently a Professor and Dance Program Director at Sonoma State University. She toured Europe, Canada and much of the United States for seven years performing and teaching with the critically acclaimed, Bessie-award winning Doug Elkins Dance Company (based in New York City). Kristen has also worked with Christine Cali, Mark Haim, Locate Performance Group, Nancy Lyons, Matthew Nash, Mercy Sidbury, Gus Solomons Jr. Dance and Nichele Van Portfleet. She was a member of the Chamber Dance Company in Seattle, WA dancing the works of Isadora Duncan, Hanya Holm, Hannah Kahn, Murray Louis, Susan Marshall, Bebe Miller, Mark Morris and Anna Sokolow. She has been a guest artist at Ohio University, New York University/Tisch School of the Arts, Dance Works Rotterdam and Summerdance Santa Barbara. She was a member of SEAM (Support and Elevate Artist Mothers), a dance collective in the San Francisco/Bay Area landscape that exploring the complex relationship between art-making and motherhood.
Kristen is a founding member of SoCo Dance Theater, a multi-generational dance company based in Sonoma County, CA. Her work has been presented at American College Dance Association's West Gala Concert (Arizona), Dance Mission Theater, Spreckels Performing Arts Center, the Museum of Sonoma County and Sonoma State University. Kristen received her BFA (dance) from Ohio University in Athens, OH and her MFA (dance) from the University of Washington in Seattle, WA.
October 23rd 12-1:30- Parsons Dance Company- Guest of Luther Burbank Center for the Arts 12-1:30 SRJC Campus Analy Village 640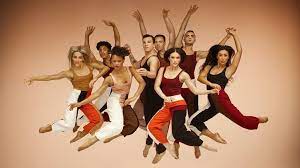 The mission of Parsons Dance is to bring life-affirming performances and joy to audiences worldwide and, through education and outreach programs, to sustain an appreciation for dance. We embrace the power of a diverse and inclusive company to enhance awareness and empathy, engage with audiences of all ages, abilities and backgrounds, lift us as individuals and bring us together. We envision a more positive, creative, and welcoming world because of our art.
"The arts are a powerful tool for self-expression and communication.
My goal is to provide opportunities for more people
to experience the wonders of dance."
- David Parsons
Parsons Dance is a contemporary American dance company, internationally renowned for its energized, athletic ensemble work. Founded in 1985 by Artistic Director David Parsons and Tony Award-winning lighting designer Howell Binkley, the company has toured to more than 445 cities, 30 countries, and 5 continents and has performed at such notable venues as The Kennedy Center for the Performing Arts, Sydney Opera House, Maison de la Danse, Teatro La Fenice, and Teatro Municipal do Rio de Janeiro.  
Heralded by The New York Times as "one of the great movers of modern dance," David Parsons has received many accolades throughout his career, including three Choreography Fellowship Grants from the National Endowment for the Arts; the American Choreography Award; the Dance Magazine Award; a Howard Gilman Fellowship; the Dance Masters of America Annual Award, and the  Capezio ACE Award.  He has collaborated with iconic artists across all disciplines, including Dr. Billy Taylor, John Mackey, Kenji Bunch, Stephen Schwartz, Milton Nascimento, Allen Toussaint, Donna Karan, Annie  Leibovitz, Ellsworth Kelly, and Alex Katz.  
The company performs works selected from the vast and varied repertory of more than 75 works created by David Parsons.  In addition, established choreographers like Trey McIntyre and Monica Bill Barnes are invited to re-stage works from the American canon on its dancers.   And, through its newly launched GenerationNOW Fellowship, the company offers commissions to young American choreographers whom Parsons mentors through the creative process.
Parsons Dance is committed to providing enriching experiences beyond its performances as it seeks to engage audiences of all ages through education and outreach programs; through post-show discussions, open rehearsals, studio showcases, video workshops, open company classes, summer workshops for pre-professional dancers; and in-school workshops for public school students.  The company is especially proud of an initiative that it launched in 2016--Autism-Friendly Programs, featuring sensory-friendly workshops and relaxed performances for audiences of all abilities.
All these activities are driven by the vision of Artistic Director David Parsons, who, for more than 30 years, has combined his choreographic gifts and talent for training highly skilled dancers with a real passion for the art form.
November 1st 12-1:30- Dana Lawton- St. Marys 12-1:30 SRJC Campus Analy Village 640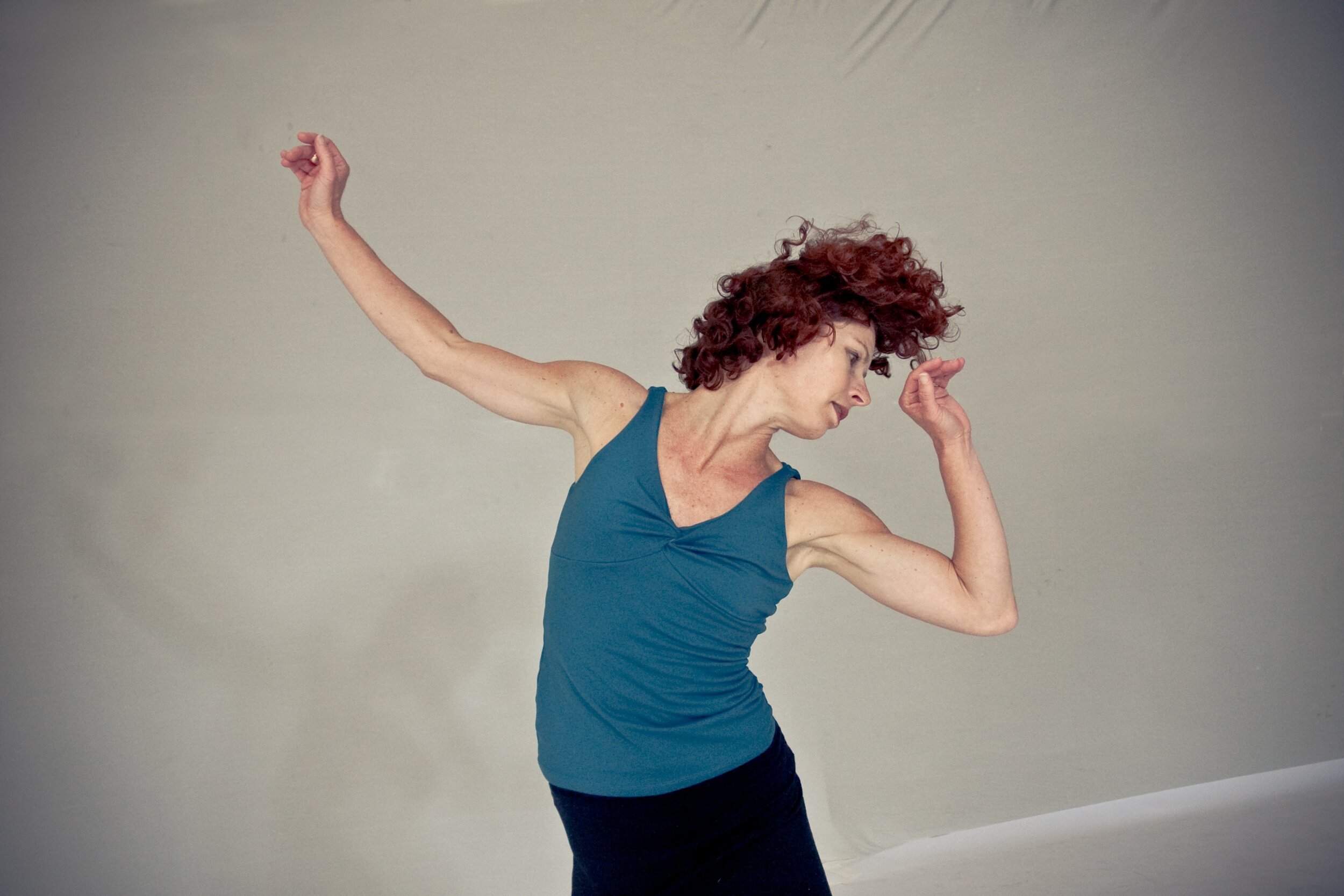 Dana Lawton Former Department Chair for Performing Arts, SMC Dance Company, Artistic Director Dana Lawton Dances, 
Artistic Director of Dana Lawton Dances, a modern dance company in the Bay Area, Dana is a tenured faculty member at Saint Mary's College in the Performing Arts Department, a faculty member at Shawl-Anderson Dance Center and Co-Director of the Enchanted Ridge Dance Workshop.
A founding member of Bay Area's acclaimed dance company, Janice Garrett & Dancers (Garrett+Moulton), Dana has had the honor of performing works by Joe Goode (Joe Goode Performance Group), Randee Paufve (Paufve Dance), Nina Haft (Nina Haft & Company), Rebecca Salzer (Rebecca Salzer Dance Theater) and Cathy Davalos (Davalos Dance Company) among others.
Artist-In-Residence at Shawl-Anderson Dance Center in 2006, Dana founded Dana Lawton Dances. She was Artist-In-Residence at The Flight Deck, a new theater in the heart of downtown Oakland in 2015. Dana Lawton Dances was awarded Company-In-Residence in 2016.
Lawton has been presented at the Isadora Duncan Awards Ceremony, San Francisco, The Work Gallery, Brooklyn, New York and The Dallas Hub Theater in Dallas, Texas in addition to  the Women on the Way Festival, 2nd Sundays Series, The Harvest Festival, the Vision Series, Pilot and, Flight Series at ODC, Summerfest Dance, and the San Francisco International Arts Festival. Her dance company toured to France and participated in the Royère de Vassivière in Chamberet (2014), Belfast, N. Ireland (2016) and Bangkok, Thailand (2018 & 2022). Lawton holds an MFA in Choreography from Mills College and a BFA in Dance from California Institute of the Arts.
November 8th  12-1:30- Lisa Wymore- UC Berkeley! 12-1:30 SRJC Campus Analy Village 640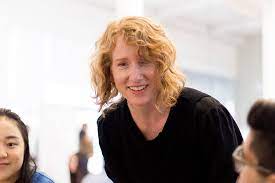 Lisa Wymore completed her graduate study at the University of Illinois, Champaign-Urbana, where she was awarded a Creative and Performing Arts Fellowship, an Outstanding Achievement Award, and a Moe Family Award for her creativity. After graduating with an M.F.A. in Dance in 1998, she moved to Chicago and continued her career as a dancer, choreographer, and teacher. She was a faculty member within the Northwestern University Dance Program from 2000 to 2004. Wymore is a Professor in the Department of Theater, Dance, and Performance Studies. She teaches classes in choreography, dance technique, pedagogy, improvisation, collaborative innovation, and performance. She is Co-Artistic Director of Smith/Wymore Disappearing Acts (SWDA) with Sheldon B. Smith. The company creates multimedia dance theater works and experimental performances. Their work has been presented and hosted by numerous national and international festivals. SWDA completed a three-year artist-in-residence program (2015-18) at ODC Theater, San Francisco which culminated in an evening-length work entitled Six Degrees of Freedom. The piece explored computer augmented performance interfacing with explorations around body memory, sensation, power, and perception. For more information, visit Disappearing Acts' website.(link is external) From 2005-2009 Wymore worked with Professor Ruzena Bajscy (UCB) and her team on Tele-Immersion technology exploring virtual meeting places, co-presence, and virtual connection. In 2015 Wymore worked with Adrian Freed from the Center for New Music and Audio Technologies (CNMAT) on a project called the Digital Intermedia Collaborative Platform (DICP) which investigates human-computer interactivity. The DICP project was funded by a UC Berkeley Digital Humanities grant. Wymore is an ongoing member of Metabody, a group of artists and researchers exploring the homogenization of expressions induced by current information and control technologies.
In 2012 Professor Wymore was invited to participate in the Urban Bush Women Summer Leadership Institute in New Orleans that had the theme of "Soul Deep: Why are People Poor? Demystifying the Opportunity Gap in America." From this experience, she worked with TDPS colleague Amara Tabor-Smith and former Urban Bush Women member and Leadership Institute Facilitator Paloma McGregor to create a five-week long residency within the department. The residency culminated in a series of performances entitled From the Field to the Table. The project centered on food justice issues and community art-making practices. For more information, visit the blog that Professor Wymore created for this project.(link is external) From 2012-2014 she was honored to be an organizer of Indigenous Peoples' Day Celebration in the Bancroft Studio—a daylong series of events, performances, talks, and participatory activities honoring California Native Americans and indigenous peoples from around the world. In August 2019 she sponsored a performance with Miriki Performing Arts entitled Bayal Kaymanen (Dancing Smoke), a full-length dance performance exploring the relationship of fire between Yidinji Nation (Cairns, Australia) and Northern Pomo Dancers (Northern California). The performance took place in the Memorial Glade and Ohlone land honoring protocols were performed in preparation for the performance.
​November 16th 5:00-6:30 Melecio Estrella- SRJC Dance Alumni, Director of Bandaloop. SRJC Campus Analy Village 640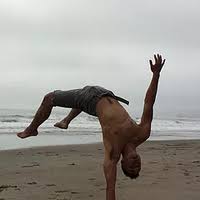 Melecio Estrella started dancing at 3 years old during spontaneous explosions of movement in his Rohnert Park living room and front lawn. After the tribulations of competitive gymnastics   in Sonoma County as a youth, he re-ignited his love of dance at festivals and live music venues. It was this frenzy that stumbled him into the SRJC dance department, where he was warmly   welcomed into the dramas of modern dance technique and concert dance performance in the late 1900's. SRJC instructors Carrie Stillman, Susan Matthies, Lara Branen and others instilled in him a love of the rigor, exhilaration and collaborative challenges of embodied art making in community. Since that time, Melecio has grown to be an internationally recognized director, choreographer, teacher and dancer. He has danced, choreographed, and taught with several acclaimed dance companies; such as, Scott Wells, Joe Goode, and Bandaloop. The latter of which he is the artistic director (https://www.bandaloop.org/melecio-estrella). He has made dance works on six continents, choreographed and performed a duet with the pop artist P!NK, crafted and toured cultural ambassadorships with the US Embassy in India, Mexico, Chile, and Malaysia, and China - all the while sharing dance and theater works that amplify vulnerability, strength and grace of the moving human.  Believing life unfurls in spirals and that dance is for every body, Melecio is always returning to his roots, cycling back to being a flamboyant living room dancer, and finding spectacular art in the simplicity of our everyday bodies.  
Class Description: Layer Cake - Exploring the overtones, undertones and the sweet hidden flavors of the dancing body. All Levels Welcome! In this class we will cultivate attentive states and physical practices that increase our enjoyment of movement in a non-competitive setting. The teachings are designed to help us connect with ourselves, each other and the ecosystems that surround and permeate us. We will use modern dance tools, sensory training, community building practices, laughter and a welcoming atmosphere to build strength of body and spirit - bringing meaning and fullness to choreographed phrase work and improvisational dances.
​
---
Spring 2023
Victor Temple
MASTER CLASS DAYS AND TIMES: 
Adv. Contemporary Technique Tuesday February 14th 11:45-1:15 (Int/Adv Contemporary)- int/adv level training ballet, jazz or contemporary dance strongly recommended. Open to all SRJC dancers. 
Adv. Contemporary Technique Thursday February 23rd 11:45- 1:15 (Int/Adv Contemporary)- int/adv level training ballet, jazz or contemporary dance strongly recommended. Open to all SRJC dancers.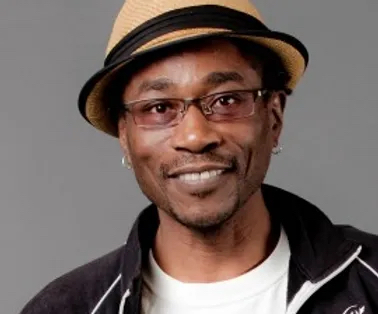 Victor Temple is an internationally known dancer, choreographer, and teacher. He has danced with the Dance Theatre of Harlem, Cirque Du Soleil, American Repertory Ballet, Oakland Ballet, Alabama Ballet, New Jersey Ballet, Honzhou Song and Dance Group, Shanghai Ballet, and the Central Ballet of China. While living in China, he won a gold medal for the Asian Choreography Competition and was the first westerner to hold a position as a member of the Chinese Dancers' Associations, as a liaison of western dance styles.
Mr. Temple choreographed the opening of the China and Hong Kong reunification ceremony and was honored with a statue of his likeness at the theater entrance of the Arts University of Mongolia in recognition of his accomplishments. He has been Artistic Director of New World Ballet since 2005. He has been awarded the Spirit of Sonoma County award and named one of the 22 People to Watch in 2022 by the Press Democrat. Mr. Temple was also named King of Carnaval, San Francisco in 2004. A few of the past performances presented to the company under Victor Temple's direction include acts from Sleeping Beauty, Nutcracker, the full-length Hansel & Gretel, and a modernized version of Cinderella. In addition, New World Ballet also hosted the First & Second Annual Humboldt Dance Festivals, which featured dance instructors and musicians of African Diaspora, including Afro-Cuban, Congolese, Samba/ Afro-Brazilian, and West African as well as classical ballet, contemporary ballet, pointe, and hip-hop workshops.
https://www.pressdemocrat.com/article/lifestyle/santa-rosa-dancer-paying-it-forward/
---
Guest Artists Fall 2022
Tyehimba Kokayi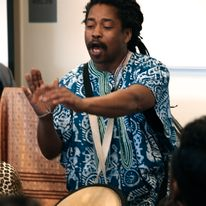 Tyehimba works with our Dance 29 and TDC Company Dancers every Monday from 5:30-6:45 to set a piece for our Fall Dance Concert, December 16 and 17, 2022.  During his rehearsals Tyehimba also teaches SRJC Dancers about the history of Katherine Dunham and dances of the African Diaspora. 
Tyehimba Kokayi from the south, grew up in Oakland, CA and has a BA in Ethnic Studies and an MA in Education-Curriculum and Instruction with and emphasis in the Arts from SCU Sacramento, Theater training Sons/Ancestors Players and Celebration Arts in Sacramento, CA. 
COME CHECK OUT TYEHIMBA'S WEST AFRICAN DANCE CLASS 
One of our most successful classes! Come Join Us to celebrate the Wonder and Beauty of West African dance, our Dance Master Tyehimba Kokayi has studied from some of the Best West African Dancers and Drummers from Senegal, Mali, Guinea, Liberia ,Ivory Coast and more! Friday Nights, 6:30 am - 8:00 pm, 4283 Montgomery blvd, Santa Rosa CA 95446. For more information contact Tyehimba @ tyehimbakokayi@gmail.com.
We are a community based organization whose purpose is to provide Fun, Safe, Family Oriented Community Cultural Enlightenment! The idea for our business came from recognizing the need to Enlighten our Community to the POC experience while preserving and sharing a small piece of the beauty of our West African culture! What makes us different and stand out is our commitment to maintain a close proximity to the teachings and spiritual elements handed down from The Elders. https://www.lionsdeneducationinstitute.com/
Jayanthi Balachandran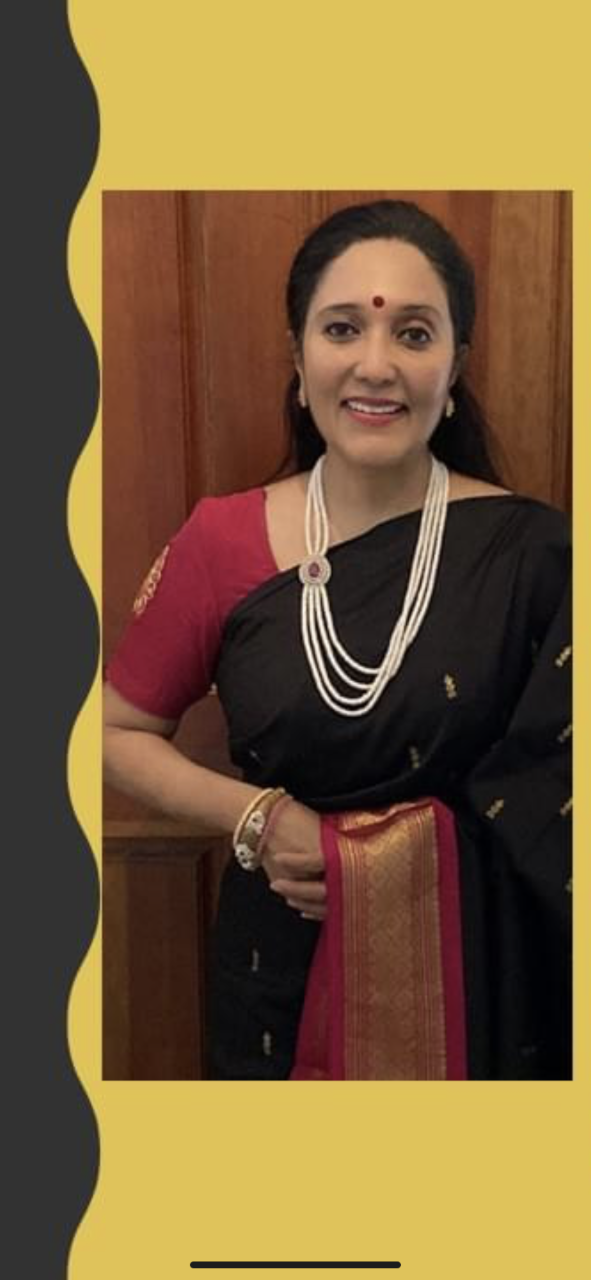 Jayanthi Balachandran Passionate about dance and the arts, Jayanthi trained in the Bharathanatyam style (South Indian Classical Dance) for many years under Mrs. Chitra Visweswaran - one of India's leading classical dancers. Believing firmly in the universal impact of arts, Jayanthi enjoys teaching dance to students of various ages, wherein she inculcates her message, "Dance Transcends Barriers." 
Endowed with eloquent narrative skills, she educates audiences on the richness of the South Indian classical dance style. She has crystallized her artistic endeavors under Sundaram Arts Initiative (SAI), through which she engages in arts education and community outreach. She considers herself a lifelong "student" of the arts, learning and growing at every turn.  It is her heartfelt conviction that arts play a vital role in society by bringing joy and enriching lives. It also integrates people of different backgrounds and uplifts the human spirit.
---
Guest Artist Spring 2022
Master Class with Ashley Gayle - All Level Jazz! Thursday April 14th 12:00-1:30- TAUZER 951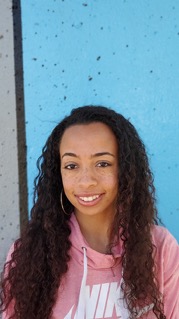 Ashley Gayle graduated from UC Irvine with a B.F.A in Dance Performance and minor in Business Management in 2012. After moving back home to the Bay Area, she has performed  with  Alayo Dance Company, PUSH Dance Company, LV Dance Collective, David Herrera Dance Company, Mix'd Ingrdnts, and Urban Jazz Dance Company.  She regularly teaches youth and adults   throughout the Bay Area and is also the Co-Director of Visceral Roots Dance Company. 
OPEN TO THE ENTIRE SRJC COMMUNITY!! 
---
FALL 2021- Celebrating Black Voices in Dance
On behalf of the Santa Rosa Junior College Dance Program and the SRJC Kinesiology, Athletics, and Dance Department, we invite you to join us for our artists in the lecture series: Celebrating Black Voices in Dance.  Our charge is to foster unity, innovation, celebration, and advocacy of Black Choreographers, Artists and Educators, and the work they do within their communities.  Through screening and discussing repertory that focuses on Black lives, social justice, and how dance responds to the difficulties of this moment, this exclusively virtual event weaves each artists' own historical perspective of movement and cultural connection. Eminent speakers include Robert Moses, Jade Charon, and Bernard Brown.   
SRJC Dance Program welcomes:  BERNARD BROWN
Thursday, April 8, 2021
TIME:  5:00pm-6:30pm 
No registration required.  FREE.  
ABOUT THE LECTURE:  Bernard Brown's work as an artist, educator, and arts activist provide the motivation for the concept of "Movement as Intervention." View excerpts of Brown's latest work, "Processing Sugar Notes," and delve into Dance and Citizenship in this workshop. This is open to all levels of dancers.
ABOUT BERNARD BROWN: A choreographer, performer, activist, and educator, Professor Bernard Brown adds his talent and creativity to the Performing Arts: Dance Academy. He teaches dance in Sacramento State's Department of Theatre and Dance and serves as artistic director for Sacramento/Black Art of Dance, a modern dance company. He describes dance as a catalyst that "sparks dialogue and change within our communities."  Brown has performed as a dancer in numerous places including the Kennedy Center, New York's Lincoln Center, and the Hollywood Bowl. He choreographed Scott Joplin's opera, Treemonisha," for Skylark Opera Theatre in St. Paul, Minnesota. His work "Champion" was presented at the launch of the Institute on Inequality and Democracy at UCLA Luskin in 2016. Brown has taught dance at UCLA, New York University Tisch School of the Arts, and the University of Minnesota-Twin Cities. He earned his master of fine arts in dance from UCLA and his bachelor of fine arts in dance from the State University of New York at Purchase.
FOR MORE INFORMATION ABOUT BERNARD BROWN PLEASE VISIT:  Website: bbmoves.org  Artist Facebook: https://www.facebook.com/bbmoves or Streetdanceactivism.com
All artists in this series sponsored by the SRJC Dance Program and the SRJC KAD Department.
For more information please contact Casandra Hillman, Dance Coordinator, at chillman@santarosa.edu or visit www.dance.santarosa.edu
---
SRJC Dance Program welcomes:  JADE CHARON 
TIME:  5:00pm-6:30pm 
No registration required.  FREE.  
ABOUT THE LECTURE:  This workshop looks at the history and cultural connections of Gold Hoop earrings from Africa to the streets of Black and Brown neighborhoods in America. Students will screen the movie Gold, observe a PowerPoint presentation, and be lead through a dance movement-based workshop that explores the reclamation of power using dance as resistance. The class will culminate with discussion and unison, reciting positive affirmations.
ABOUT JADE CHARON: Jade Charon is an interdisciplinary artist,  choreographer,  filmmaker, and international dance educator, hailing from Milwaukee, Wisconsin based in Los Angeles, California. Charon received a MFA in Dance from the University of California, Los Angeles and a BA in Dance and Theater from Columbia College Chicago. Charon was awarded the 2020 Hicks Choreographer Fellowship from the School of Jacob's Pillow where she received mentorship from Dianne McIntyre and Risa Steinberg,
In 2018, Charon was selected as the Chuck Davis Emerging Choreographer Fellow from BAM(Brooklyn Academy of Music) . Through this fellowship she traveled to Africa, and researched Contemporary and Traditional African dance in the countries of Senegal and Burkina Faso to research and learn traditional and contemporary West African dance.
As a filmmaker, her films have been accepted in festivals and conferences such as: American Dance Festival Movie By Movers, The Outland Dance Project Dance Film Festival, and the national Women in Dance Conference. In 2016, Charon's film Reverse,  caught the attention of the New York Times, and she and  her company were interviewed and featured by the New York Times and aired on their social media platforms. In 2017, The LA Times also mentioned Charon's art activism in their article about protest dance in Los Angeles.
As an African American interdisciplinary artist, her own dance vocabulary mixes contemporary, modern, hip hop, gospel, and movements from the Afro Diaspora. In the commercial scene, Charon has performed as a background dancer for Kanye West. 
Charon aims to use her art as ministry to uplift her community  and was selected to give a Ted Talk on using dance as ministry for TedxUCLA. In 2013, Charon was selected to pioneer and design a dance program for the Boys & Girls Club of Greater Milwaukee through a national research study with The Wallace Foundation. This experience sprouted Charon into starting her own non-profit company, By Jade Charon Company. By Jade Charon has birthed films, arts curriculums, community outreach initiatives, and arts festivals, fusing art, education, mentorship, and social justice globally. Charon is also the founder 30:11 by Jade Charon LLC,  a leotard and activewear line, designed to support all body types with the hopes of eliminating body shaming.
Trailer: https://youtu.be/PbyzmAKCTEc
http://jadecharon.com/community-engagement
https://www.facebook.com/byjadecharon/ 
---
PREVIOUS ARTISTS IN LECTURE IN THE SERIES BELOW: 
ROBERT MOSES of Robert Moses KIN 
Thursday, February 25, 2021  5:00pm-6:30pm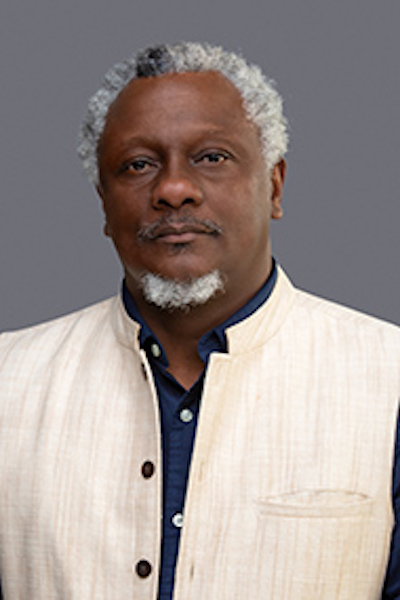 No registration required
Free - sponsored by the SRJC Dance Program
ABOUT THE LECTURE:  Join Robert Moses, renowned choreographer and Founding Artistic Director of Robert Moses' Kin (RMK), for an inspiring artist talk and live demonstration. Moses will begin by screening and discussing repertory from "Short Stories," a program that focuses on Black lives, social justice, and the transformative power of art in our lives. He'll reflect on how dance can respond to the difficulties of our moment and take questions from the audience. Moses and an RMK Company Dancer will then hold a live demonstration in an open rehearsal format, giving valuable insights into Moses' creation process.
ABOUT ROBERT MOSES:  My mission as an arts administrator is to create opportunities for enlightenment, to reinforce and provide the community with avenues that lead to realized cultural and personal voice. I hope to support the arts community in both embracing and challenging accepted norms and to support the discovery of what is specific and unique in our varied human natures as we travel those avenues. I have for decades used my service on panels, as an arts leader, art work and teaching work as platforms for focused expression in an effort to detail ideas on race, class, cultural belief, gender, and aspiration and use each medium as the vessel through which we gain a greater understanding of our intellectual interests and thereby give voice to the existence of the expanded possibilities of education and our individual potential and communal responsibility. My efforts are meant as testaments, cultural expressiveness and creative impulse, and about the power of educational growth.
As an intellectual explorer and artist I am interested in the honor, dignity , and potential of each of us. By working with multiple populations, youth groups, gospel choirs, spoken word organizations and more as I have over the course of my career, I believe we can both blur and clarify the lines that define understanding. As an African American male, a father, and a parent of two children of blended heritage, I feel invested personally in many of the issues that concern students on campus. Because of that I seek to speak with the voices of my heritage, to speak to the possibilities that my children hold, to uncover and use the full promise of a historically informed African American aesthetic forged by decades of multicultural, pan generational, post gender interactions, to honestly and respectfully and clearly help students to find their way forward.
For more information about Robert Moses and RMK dance company please visit. 
https://blog.lifeasamoderndancer.com/2021/02/artist-profile-173-robert-moses-san-francisco-ca.html?fbclid=IwAR2oJJTeEKr2CtmpceCn43MhWS8OReVNUtJox8nKhVAU0JUqaMQ1A_thITo
https://www.dancemagazine.com/robert-moses-kin-2306859340.html