Guest Artists Fall 2023
Victor Temple
MASTER CLASS DAYS AND TIMES: 
Adv. Contemporary Technique Tuesday February 14th 11:45-1:15 (Int/Adv Contemporary)- int/adv level training ballet, jazz or contemporary dance strongly recommended. Open to all SRJC dancers. 
Adv. Contemporary Technique Thursday February 23rd 11:45- 1:15 (Int/Adv Contemporary)- int/adv level training ballet, jazz or contemporary dance strongly recommended. Open to all SRJC dancers.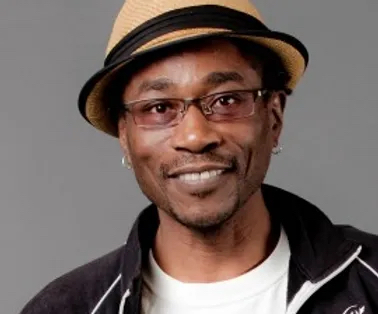 Victor Temple is an internationally known dancer, choreographer, and teacher. He has danced with the Dance Theatre of Harlem, Cirque Du Soleil, American Repertory Ballet, Oakland Ballet, Alabama Ballet, New Jersey Ballet, Honzhou Song and Dance Group, Shanghai Ballet, and the Central Ballet of China. While living in China, he won a gold medal for the Asian Choreography Competition and was the first westerner to hold a position as a member of the Chinese Dancers' Associations, as a liaison of western dance styles.
Mr. Temple choreographed the opening of the China and Hong Kong reunification ceremony and was honored with a statue of his likeness at the theater entrance of the Arts University of Mongolia in recognition of his accomplishments. He has been Artistic Director of New World Ballet since 2005. He has been awarded the Spirit of Sonoma County award and named one of the 22 People to Watch in 2022 by the Press Democrat. Mr. Temple was also named King of Carnaval, San Francisco in 2004. A few of the past performances presented to the company under Victor Temple's direction include acts from Sleeping Beauty, Nutcracker, the full-length Hansel & Gretel, and a modernized version of Cinderella. In addition, New World Ballet also hosted the First & Second Annual Humboldt Dance Festivals, which featured dance instructors and musicians of African Diaspora, including Afro-Cuban, Congolese, Samba/ Afro-Brazilian, and West African as well as classical ballet, contemporary ballet, pointe, and hip-hop workshops.
https://www.pressdemocrat.com/article/lifestyle/santa-rosa-dancer-paying-it-forward/
---
Guest Artists Fall 2022
Tyehimba Kokayi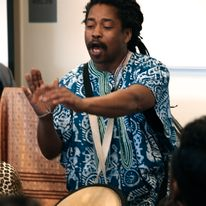 Tyehimba works with our Dance 29 and TDC Company Dancers every Monday from 5:30-6:45 to set a piece for our Fall Dance Concert, December 16 and 17, 2022.  During his rehearsals Tyehimba also teaches SRJC Dancers about the history of Katherine Dunham and dances of the African Diaspora. 
Tyehimba Kokayi from the south, grew up in Oakland, CA and has a BA in Ethnic Studies and an MA in Education-Curriculum and Instruction with and emphasis in the Arts from SCU Sacramento, Theater training Sons/Ancestors Players and Celebration Arts in Sacramento, CA. 
COME CHECK OUT TYEHIMBA'S WEST AFRICAN DANCE CLASS 
One of our most successful classes! Come Join Us to celebrate the Wonder and Beauty of West African dance, our Dance Master Tyehimba Kokayi has studied from some of the Best West African Dancers and Drummers from Senegal, Mali, Guinea, Liberia ,Ivory Coast and more! Friday Nights, 6:30 am - 8:00 pm, 4283 Montgomery blvd, Santa Rosa CA 95446. For more information contact Tyehimba @ tyehimbakokayi@gmail.com.
We are a community based organization whose purpose is to provide Fun, Safe, Family Oriented Community Cultural Enlightenment! The idea for our business came from recognizing the need to Enlighten our Community to the POC experience while preserving and sharing a small piece of the beauty of our West African culture! What makes us different and stand out is our commitment to maintain a close proximity to the teachings and spiritual elements handed down from The Elders. https://www.lionsdeneducationinstitute.com/
Jayanthi Balachandran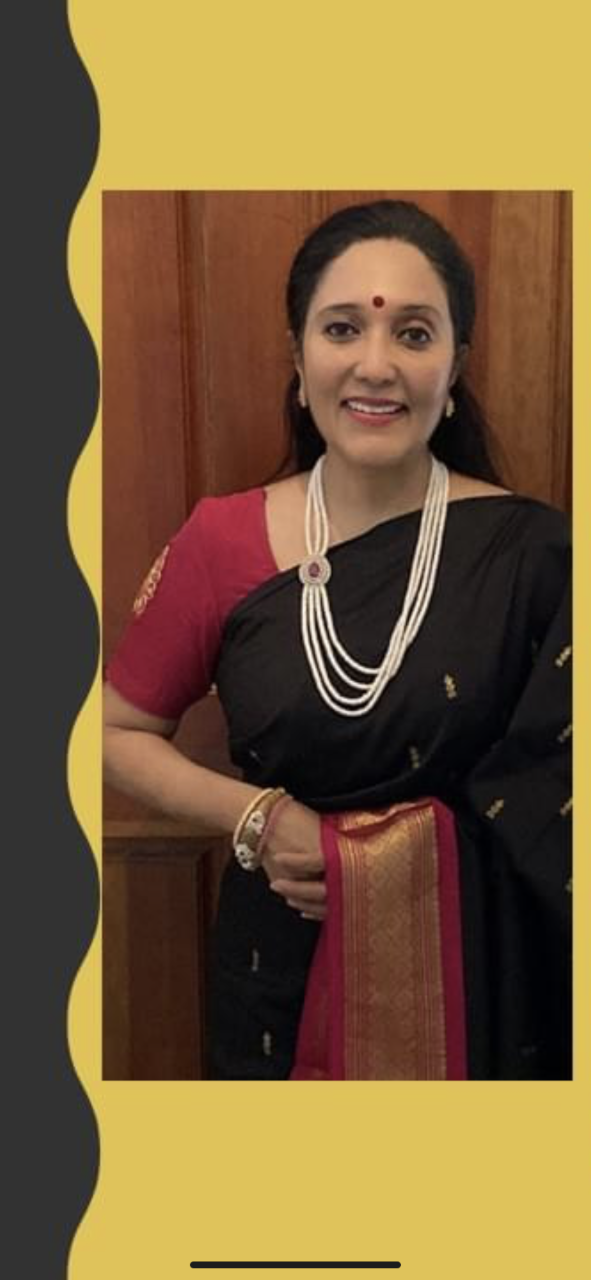 Jayanthi Balachandran Passionate about dance and the arts, Jayanthi trained in the Bharathanatyam style (South Indian Classical Dance) for many years under Mrs. Chitra Visweswaran - one of India's leading classical dancers. Believing firmly in the universal impact of arts, Jayanthi enjoys teaching dance to students of various ages, wherein she inculcates her message, "Dance Transcends Barriers." 
Endowed with eloquent narrative skills, she educates audiences on the richness of the South Indian classical dance style. She has crystallized her artistic endeavors under Sundaram Arts Initiative (SAI), through which she engages in arts education and community outreach. She considers herself a lifelong "student" of the arts, learning and growing at every turn.  It is her heartfelt conviction that arts play a vital role in society by bringing joy and enriching lives. It also integrates people of different backgrounds and uplifts the human spirit.
---
Guest Artist Spring 2022
Master Class with Ashley Gayle - All Level Jazz! Thursday April 14th 12:00-1:30- TAUZER 951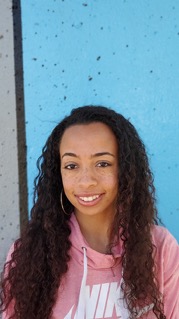 Ashley Gayle graduated from UC Irvine with a B.F.A in Dance Performance and minor in Business Management in 2012. After moving back home to the Bay Area, she has performed  with  Alayo Dance Company, PUSH Dance Company, LV Dance Collective, David Herrera Dance Company, Mix'd Ingrdnts, and Urban Jazz Dance Company.  She regularly teaches youth and adults   throughout the Bay Area and is also the Co-Director of Visceral Roots Dance Company. 
OPEN TO THE ENTIRE SRJC COMMUNITY!! 
---
FALL 2021- Celebrating Black Voices in Dance
On behalf of the Santa Rosa Junior College Dance Program and the SRJC Kinesiology, Athletics, and Dance Department, we invite you to join us for our artists in the lecture series: Celebrating Black Voices in Dance.  Our charge is to foster unity, innovation, celebration, and advocacy of Black Choreographers, Artists and Educators, and the work they do within their communities.  Through screening and discussing repertory that focuses on Black lives, social justice, and how dance responds to the difficulties of this moment, this exclusively virtual event weaves each artists' own historical perspective of movement and cultural connection. Eminent speakers include Robert Moses, Jade Charon, and Bernard Brown.   
SRJC Dance Program welcomes:  BERNARD BROWN
Thursday, April 8, 2021
TIME:  5:00pm-6:30pm 
No registration required.  FREE.  
ABOUT THE LECTURE:  Bernard Brown's work as an artist, educator, and arts activist provide the motivation for the concept of "Movement as Intervention." View excerpts of Brown's latest work, "Processing Sugar Notes," and delve into Dance and Citizenship in this workshop. This is open to all levels of dancers.
ABOUT BERNARD BROWN: A choreographer, performer, activist, and educator, Professor Bernard Brown adds his talent and creativity to the Performing Arts: Dance Academy. He teaches dance in Sacramento State's Department of Theatre and Dance and serves as artistic director for Sacramento/Black Art of Dance, a modern dance company. He describes dance as a catalyst that "sparks dialogue and change within our communities."  Brown has performed as a dancer in numerous places including the Kennedy Center, New York's Lincoln Center, and the Hollywood Bowl. He choreographed Scott Joplin's opera, Treemonisha," for Skylark Opera Theatre in St. Paul, Minnesota. His work "Champion" was presented at the launch of the Institute on Inequality and Democracy at UCLA Luskin in 2016. Brown has taught dance at UCLA, New York University Tisch School of the Arts, and the University of Minnesota-Twin Cities. He earned his master of fine arts in dance from UCLA and his bachelor of fine arts in dance from the State University of New York at Purchase.
FOR MORE INFORMATION ABOUT BERNARD BROWN PLEASE VISIT:  Website: bbmoves.org  Artist Facebook: https://www.facebook.com/bbmoves or Streetdanceactivism.com
All artists in this series sponsored by the SRJC Dance Program and the SRJC KAD Department.
For more information please contact Casandra Hillman, Dance Coordinator, at chillman@santarosa.edu or visit www.dance.santarosa.edu
---
SRJC Dance Program welcomes:  JADE CHARON 
TIME:  5:00pm-6:30pm 
No registration required.  FREE.  
ABOUT THE LECTURE:  This workshop looks at the history and cultural connections of Gold Hoop earrings from Africa to the streets of Black and Brown neighborhoods in America. Students will screen the movie Gold, observe a PowerPoint presentation, and be lead through a dance movement-based workshop that explores the reclamation of power using dance as resistance. The class will culminate with discussion and unison, reciting positive affirmations.
ABOUT JADE CHARON: Jade Charon is an interdisciplinary artist,  choreographer,  filmmaker, and international dance educator, hailing from Milwaukee, Wisconsin based in Los Angeles, California. Charon received a MFA in Dance from the University of California, Los Angeles and a BA in Dance and Theater from Columbia College Chicago. Charon was awarded the 2020 Hicks Choreographer Fellowship from the School of Jacob's Pillow where she received mentorship from Dianne McIntyre and Risa Steinberg,
In 2018, Charon was selected as the Chuck Davis Emerging Choreographer Fellow from BAM(Brooklyn Academy of Music) . Through this fellowship she traveled to Africa, and researched Contemporary and Traditional African dance in the countries of Senegal and Burkina Faso to research and learn traditional and contemporary West African dance.
As a filmmaker, her films have been accepted in festivals and conferences such as: American Dance Festival Movie By Movers, The Outland Dance Project Dance Film Festival, and the national Women in Dance Conference. In 2016, Charon's film Reverse,  caught the attention of the New York Times, and she and  her company were interviewed and featured by the New York Times and aired on their social media platforms. In 2017, The LA Times also mentioned Charon's art activism in their article about protest dance in Los Angeles.
As an African American interdisciplinary artist, her own dance vocabulary mixes contemporary, modern, hip hop, gospel, and movements from the Afro Diaspora. In the commercial scene, Charon has performed as a background dancer for Kanye West. 
Charon aims to use her art as ministry to uplift her community  and was selected to give a Ted Talk on using dance as ministry for TedxUCLA. In 2013, Charon was selected to pioneer and design a dance program for the Boys & Girls Club of Greater Milwaukee through a national research study with The Wallace Foundation. This experience sprouted Charon into starting her own non-profit company, By Jade Charon Company. By Jade Charon has birthed films, arts curriculums, community outreach initiatives, and arts festivals, fusing art, education, mentorship, and social justice globally. Charon is also the founder 30:11 by Jade Charon LLC,  a leotard and activewear line, designed to support all body types with the hopes of eliminating body shaming.
Trailer: https://youtu.be/PbyzmAKCTEc
http://jadecharon.com/community-engagement
https://www.facebook.com/byjadecharon/ 
---
PREVIOUS ARTISTS IN LECTURE IN THE SERIES BELOW: 
ROBERT MOSES of Robert Moses KIN 
Thursday, February 25, 2021  5:00pm-6:30pm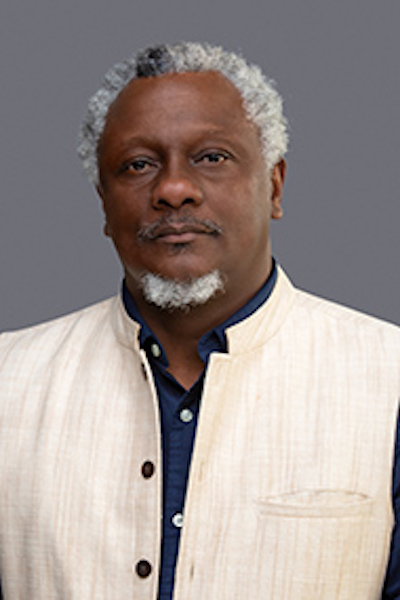 No registration required
Free - sponsored by the SRJC Dance Program
ABOUT THE LECTURE:  Join Robert Moses, renowned choreographer and Founding Artistic Director of Robert Moses' Kin (RMK), for an inspiring artist talk and live demonstration. Moses will begin by screening and discussing repertory from "Short Stories," a program that focuses on Black lives, social justice, and the transformative power of art in our lives. He'll reflect on how dance can respond to the difficulties of our moment and take questions from the audience. Moses and an RMK Company Dancer will then hold a live demonstration in an open rehearsal format, giving valuable insights into Moses' creation process.
ABOUT ROBERT MOSES:  My mission as an arts administrator is to create opportunities for enlightenment, to reinforce and provide the community with avenues that lead to realized cultural and personal voice. I hope to support the arts community in both embracing and challenging accepted norms and to support the discovery of what is specific and unique in our varied human natures as we travel those avenues. I have for decades used my service on panels, as an arts leader, art work and teaching work as platforms for focused expression in an effort to detail ideas on race, class, cultural belief, gender, and aspiration and use each medium as the vessel through which we gain a greater understanding of our intellectual interests and thereby give voice to the existence of the expanded possibilities of education and our individual potential and communal responsibility. My efforts are meant as testaments, cultural expressiveness and creative impulse, and about the power of educational growth.
As an intellectual explorer and artist I am interested in the honor, dignity , and potential of each of us. By working with multiple populations, youth groups, gospel choirs, spoken word organizations and more as I have over the course of my career, I believe we can both blur and clarify the lines that define understanding. As an African American male, a father, and a parent of two children of blended heritage, I feel invested personally in many of the issues that concern students on campus. Because of that I seek to speak with the voices of my heritage, to speak to the possibilities that my children hold, to uncover and use the full promise of a historically informed African American aesthetic forged by decades of multicultural, pan generational, post gender interactions, to honestly and respectfully and clearly help students to find their way forward.
For more information about Robert Moses and RMK dance company please visit. 
https://blog.lifeasamoderndancer.com/2021/02/artist-profile-173-robert-moses-san-francisco-ca.html?fbclid=IwAR2oJJTeEKr2CtmpceCn43MhWS8OReVNUtJox8nKhVAU0JUqaMQ1A_thITo
https://www.dancemagazine.com/robert-moses-kin-2306859340.html